Burrata is not one of those ingredients that are readily available in Israel so when  I saw a sign on a store that said "Burrata" the other day I practically ran into the store to buy some. It sat in the fridge for a couple days while I wondered what I should make with it, but I eventually decided to go the simple route and make this truffle burrata caprese panini with arugula. Saturday brunch at home just got a major upgrade.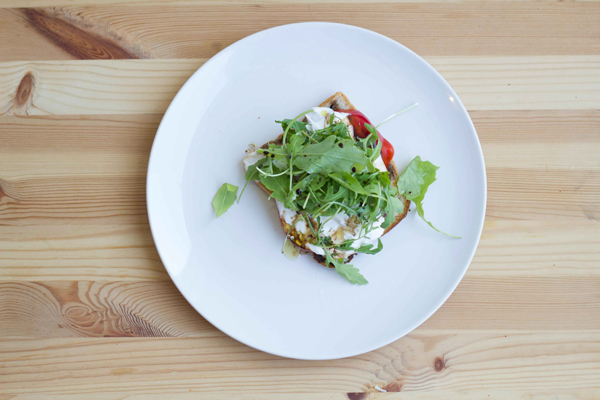 Truffle Burrata Caprese Panini
Ingredients
Burrata cheese
1 cup arugula
1 tomato
1 teaspoon truffle oil
Sliced challah bread
1 tablespoon balsamic vinegar
1 tablespoon olive oil
Instructions
Stack slices of burrata and tomato on a slice of challah bread and drizzle with truffle oil.
Place that side and a second piece of challah bread on a grill pan on high heat and let grill for 1-2 minutes.
Remove both from the grill, add arugula, drizzle with balsamic vinegar, olive oil, salt and pepper and top the sandwich with the second slice of grilled bread.