I was lucky enough to grow up in L.A., the land of taco truck studded streets and Spanish as a second language. This definitely influenced my spicy tooth, gave me an appreciation for fruits seasoned with lime and Tajín, and the inspiration for this skinny Mexican street corn salad. When people ask me what the hardest part about living in Israel is, I almost always answer "the lack of good Mexican food". It's gotten to the point that when visiting home, the first place I drive to after landing in the airport is Chipotle (because even mediocre Mexican food will satisfy my fix after a long dry spell.)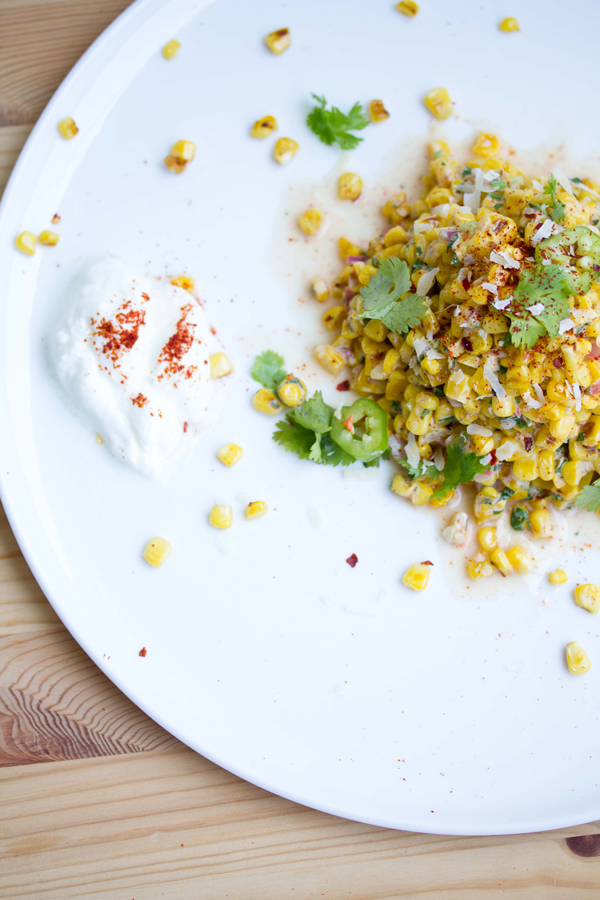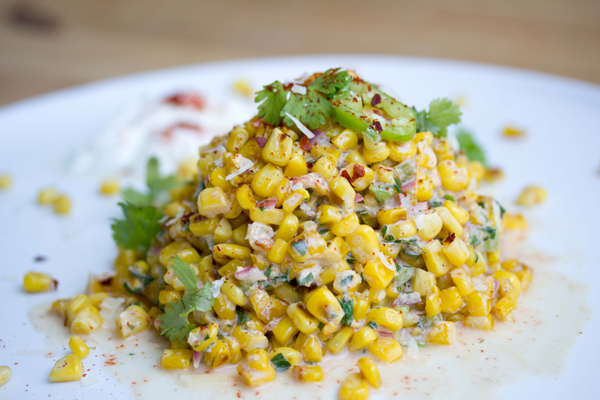 One of my favorite Mexican street foods is Elote. The combination of lime, mayo, chili powder, grilled corn and jalapeños is addicting. For today's recipe I took the basic premise but swapped out the only fattening ingredient for greek yogurt instead. To be honest, it was even better than the original. Less calories and more delicious make this skinny Mexican street corn salad a win-win if you ask me!
note: you can also add grilled chicken or steak to this recipe to make it even hardier.

Skinny Mexican Street Corn Salad
Ingredients
2 tablespoons olive oil
5 ears corn, shucked and rinsed
1 jalapeño, seeded and diced
3 tablespoons greek yogurt
2 tablespoons crumbled parmesan cheese (better to use contija if you have)
2 tablespoons chopped fresh cilantro leaves
1 teaspoon chili powder, or more (more is always better)
1 clove garlic, minced
Juice of 1 lime
Instructions
Heat a non-stick skillet with olive oil on high heat.
Add corn and stir occasionally for 4 minutes.
Towards the end add the garlic and jalapeño for 1 minute.
Pour the contents of the pan into a bowl and add yogurt, cheese, cilantro, chili powder and lime juice.