This year has been jam packed to say the least. We got married in Los Angeles, honeymooned in Asia, moved to Tel Aviv, found an apartment, got jobs, graduated college, adopted a puppy, got pregnant, moved to a bigger apartment, and the list goes on! With our baby girl on the way and our one year anniversary around the corner we decided to take a much needed relaxing babymoon getaway. Besides the fact that Santorini is breathtakingly stunning, it's also only a 2 hour flight from Tel Aviv so it made for the perfect destination. Of course, I don't travel anywhere without doing thorough research on the food scene so I'd love to share the culinary treasures we found with you all in this Santorini Food Guide.
The island is the definition of picturesque. You land and you immediately feel like you've walked into a movie set. And being the foodies that we are, we set out on a mission to find the best and most authentic eateries (which trust me is a challenge because the island is extremely saturated with tourists). I think we did a pretty good job with this Santorini Food Guide though.
The first place we stumbled upon was a stone's throw away from our hotel, the Pegasus Suites and Spa in Imerovigli. We walked into what we thought was a hole in the wall restaurant to grab a quick bite to eat and ended up having one of our favorite meals of the whole trip. Funny how that works out. The restaurant is called Skaros and they serve fresh fish and  traditional Greek Cuisine with an emphasis on Santorini specialties. The owner was very friendly and accommodating and the view while eating was out of this world.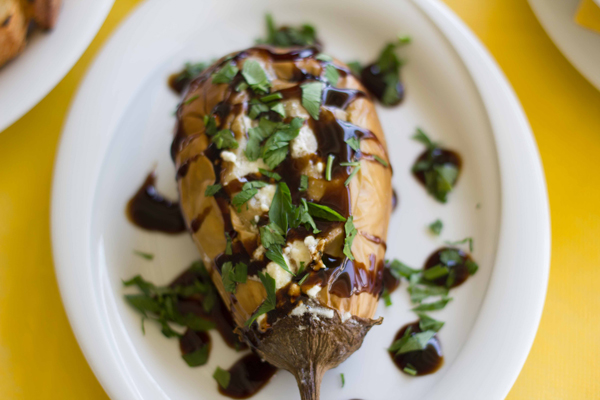 Pictured above is an appetizer of Santorini white eggplant stuffed with a delicious local cheese and drizzled with a balsamic reduction. Heaven!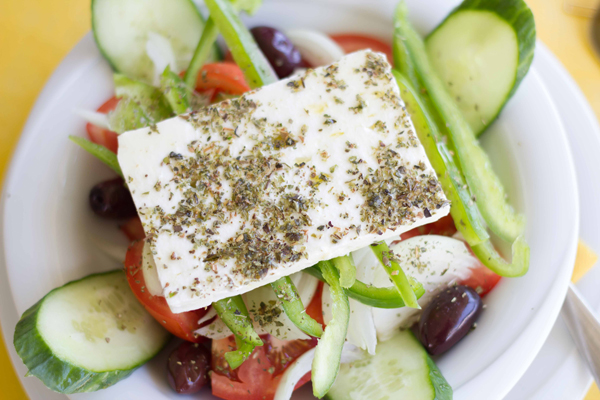 You can't go to Greece without ordering a Greek salad and this one was by far the best! The veggies were at the peak of freshness, unlike any I've ever had and the kalamata olives were divine.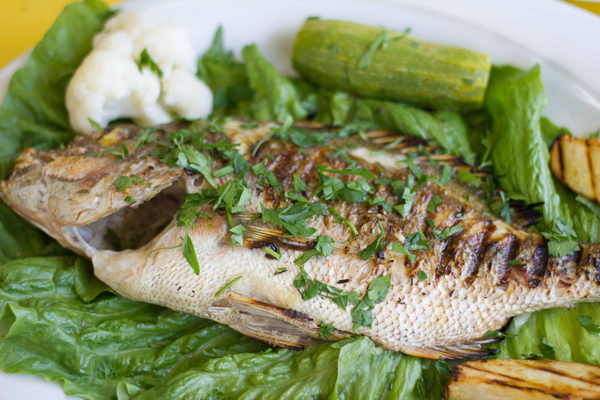 We each ordered the freshest catches of the day for our main course and they did not disappoint! Buttery, flakey, fresh and delicious.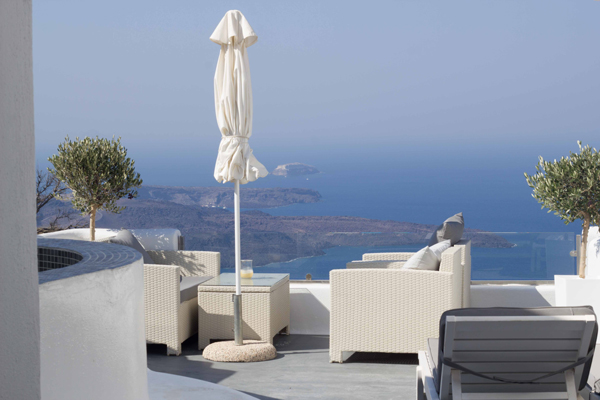 The view from our room! There's nothing like waking up to that every morning.
And you can't forget the sunsets. Santorini sunsets are magical and to get the full experience we made a reservation at Kastro in Oia. The restaurant has a terrace overlooking the caldera that makes for the perfect spot to enjoy the sunset over drinks and good food.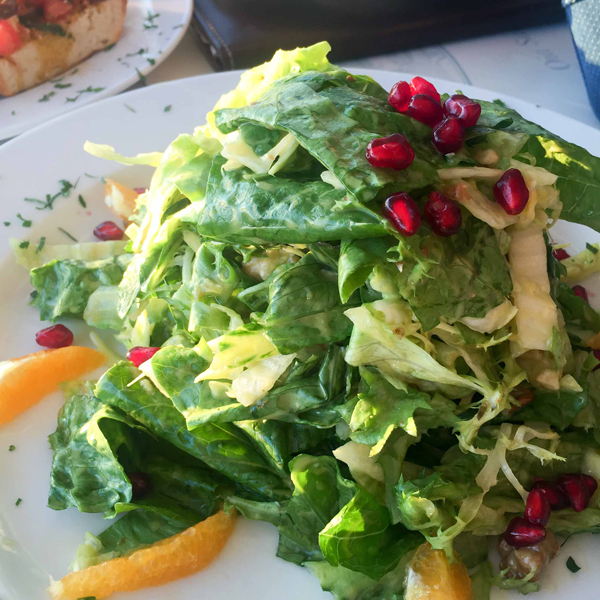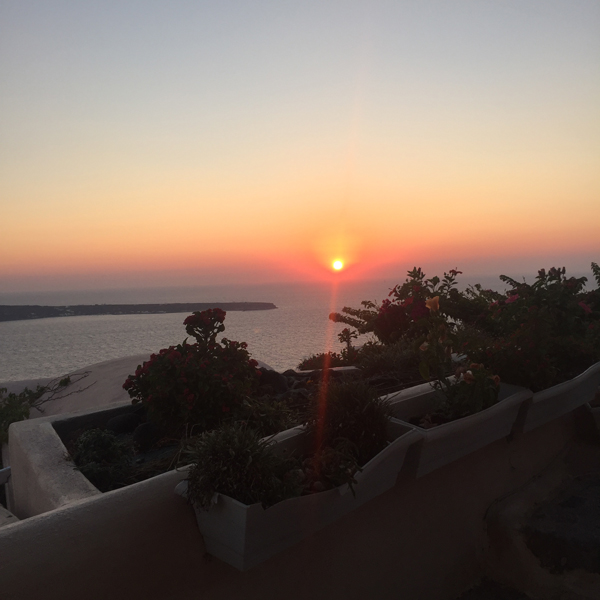 Pictured above is a delicious escarole salad with pomegranate and orange and below is the amazing Santorini tomato bruschetta we ordered.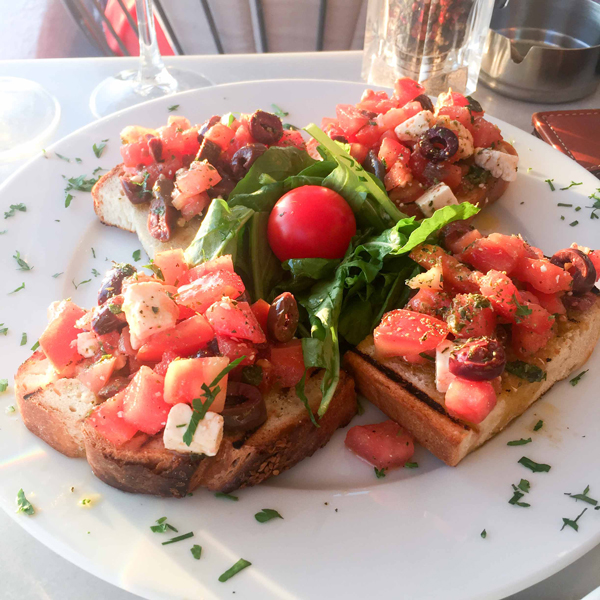 Our next favorite spot was one recommended to us called Metaxi Mas. This was the first place we walked into where we were the only tourists. The other diners were actually Greek, making us feel like we hit the jackpot. The food is authentic Greek cuisine done at a really high level and every bite was delectable.
This gorgeous pastry is made of crispy flaky fresh filo dough stuffed with soft feta cheese and topped with local honey and sesame seeds. A must when you're in Greece.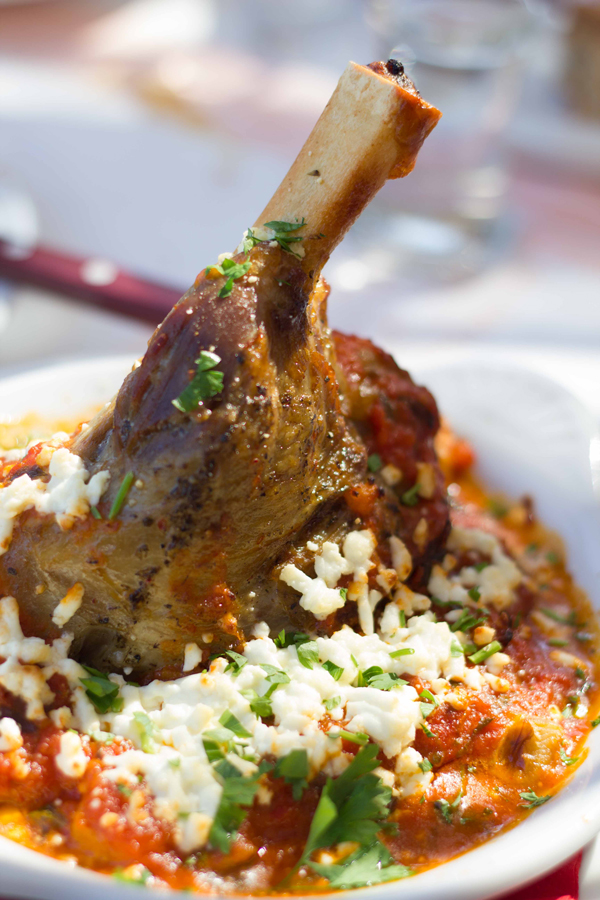 Oren ordered the braised lamb shank in tomato sauce and feta cheese. (Santorini is famous for their tomatoes)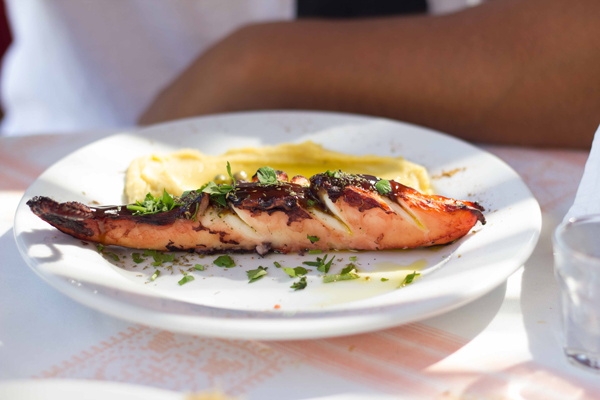 I got the octopus with Santorini fava puree. Definitely a local dish you've gotta try.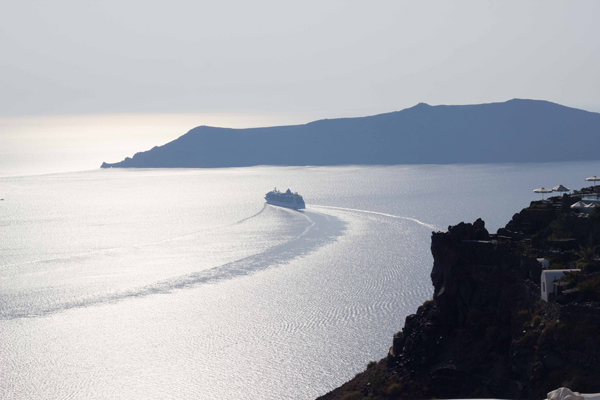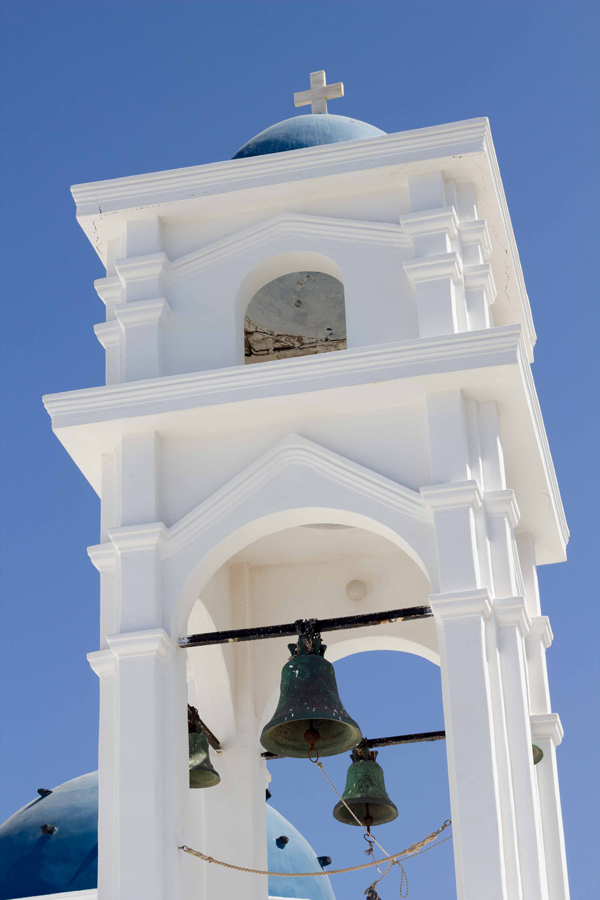 And for those of you who love fine-dining, you have to go to La Maison in Imerovigli. Also right by our hotel, we decided to try this place for lunch one day. The experience was amazing. Beautiful view and even more beautiful plates of food. The restaurant is more high end and definitely delivers what it promises.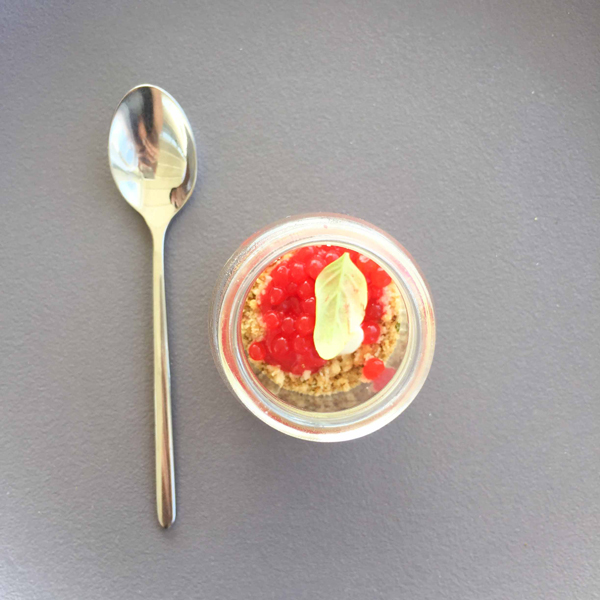 We opened our meal with a little jar of Greek bread crumbs topped with feta cheese mouse and tomato caviar.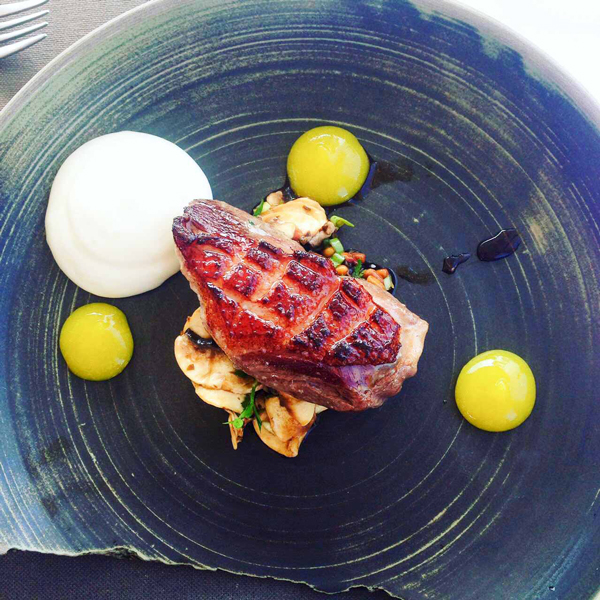 We then moved onto this delicious duck breast with perfectly crispy skin over sautéed mushrooms and lemon jelly.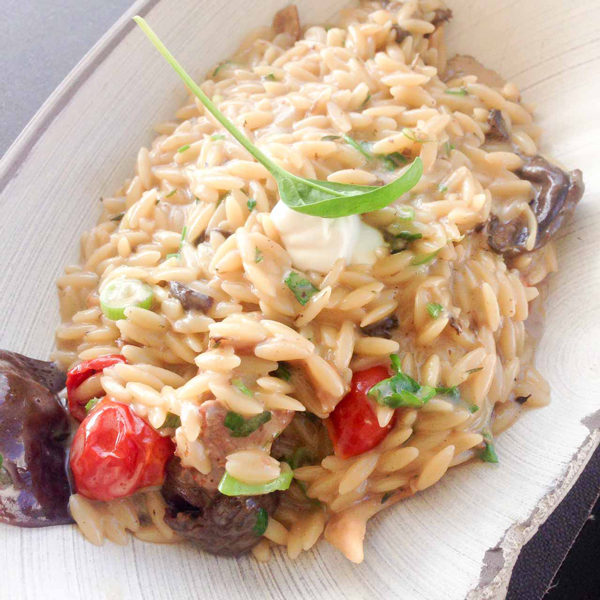 And my entree was orzo, wild mushrooms, cherry tomatoes and some more feta cheese mousse.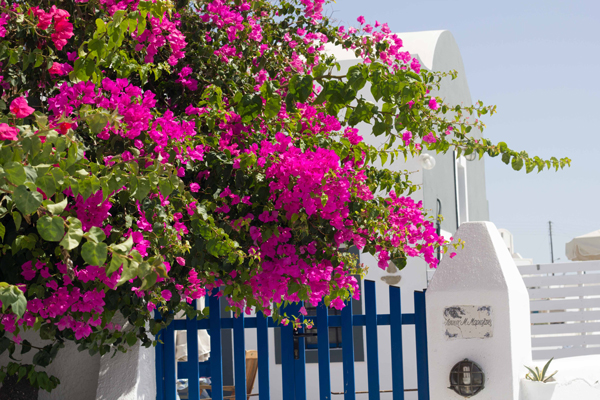 The whole trip we had a hard time finding an authentic breakfast spot, until the last day when we stumbled upon this gem in Fira. I don't remember the name but they served authentic Greek coffee and the best baklava I've ever had. Definitely worth the calories!