When my sister invited me to her place for dinner and asked me to bake dessert I took it as an opportunity to indulge my obsession with salted caramel once again. I can't get over how perfect the combination of gooey sweet caramel is with chunks of sea salt. And there's no better way to showcase that then in these salted caramel cookies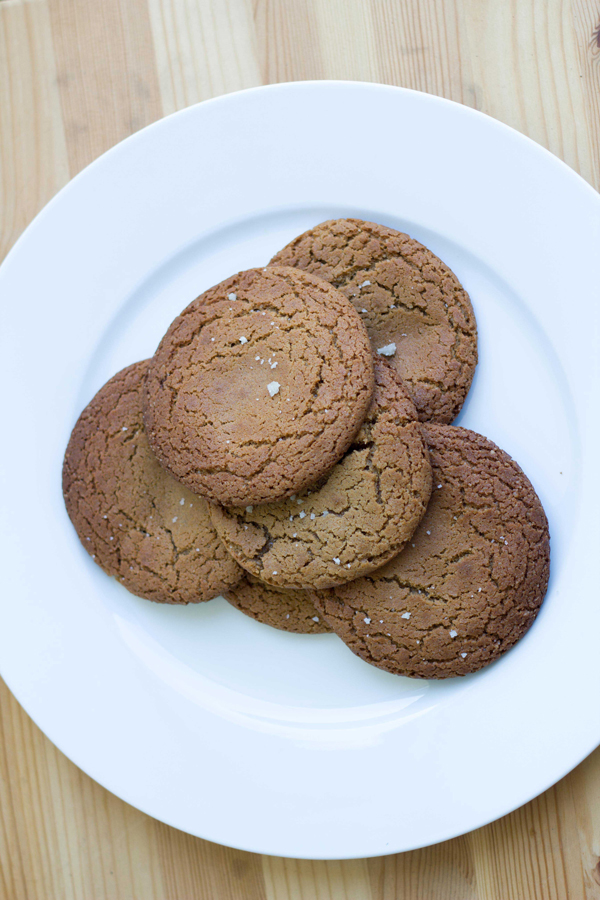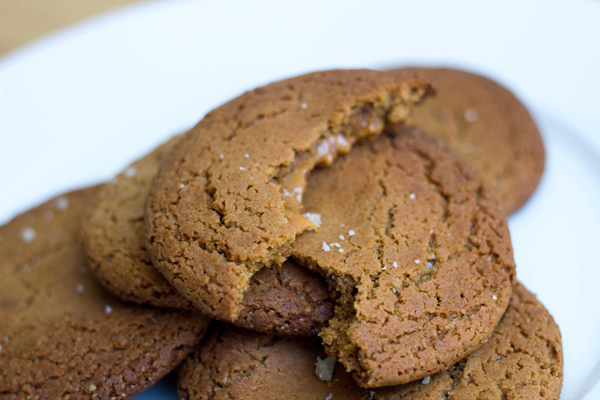 So I went back to an old favorite of mine that I had found on Pinterest a couple months ago. Jen of Carlsbad Cravings made these ridiculously good brown sugar cookies stuffed with soft caramel that have been forever ingrained in my mind since I first made them. The recipe is so simple and easy to follow for those of us with baking deficiencies (me!) and they come out PERFECT every time. Seriously, if you are going to take a crack at baking , bake these salted caramel cookies!

Salted Caramel Cookies, The Ultimate Recipe
Ingredients
14 tablespoons of unsalted butter
2 cups plus 2 tablespoons All Purpose flour
½ teaspoon baking soda
¼ teaspoon baking powder
1¾ cups packed brown sugar (medium or dark)
½ teaspoon salt
1 large egg plus 1 large yolk
1 tablespoon vanilla extract
20-24 soft caramel candies (I used Werther's)
sea salt
Instructions
Start by melting 10 tablespoons of butter in a skillet over medium-high heat.
Let the butter cook and stir constantly until it is dark golden brown, 3-4 minutes.
Once ready, transfer the browned butter to a large glass bowl.
Add remaining 4 tablespoons of butter and stir until completely melted and combined; set aside to cool.
Preheat your oven to 350 degrees F. Line 2 baking sheets with parchment paper and set aside.
Whisk flour, baking soda, and baking powder together in medium bowl; set aside.
Add brown sugar and salt to the bowl with the cooled butter and whisk together until combined. Add egg and yolk and vanilla and mix until combined. Lastly, add the flour mixture and mix just until completely combined.
Scoop 1 tablespoon of cookie dough and place a caramel on top. Add another tablespoon of dough on top of caramel, pinch edges of dough around caramel and roll into a ball. Repeat until all the remaining dough is gone.
Place the balled up cookies on your prepared baking sheets 3 inches apart and sprinkle with sea salt.
Bake at 350 degrees F for 11-13 minutes until barely golden (they will look underbaked). Let cool for 5 minutes before transferring to cooling rack.