Today is the holiday of Shavuot, which is basically a Jewish celebration of cheese, and I thought there's no better way to celebrate than with a salted caramel blackberry cheesecake. I don't usually have a sweet tooth, but if I'm going to make dessert there's going to be caramel involved. I decided to add the blackberry as the perfect sour contrast to the sweetness of the caramel, giving this cheesecake the perfect balance of flavors.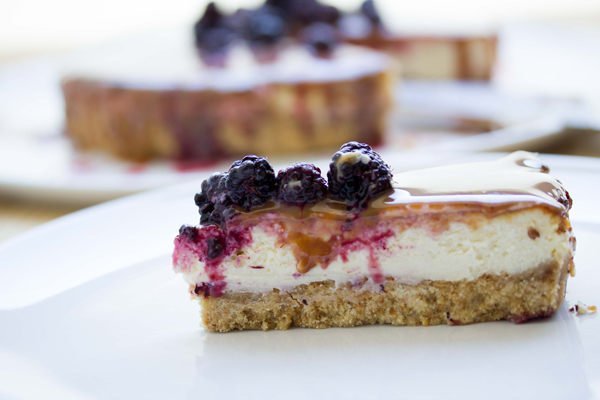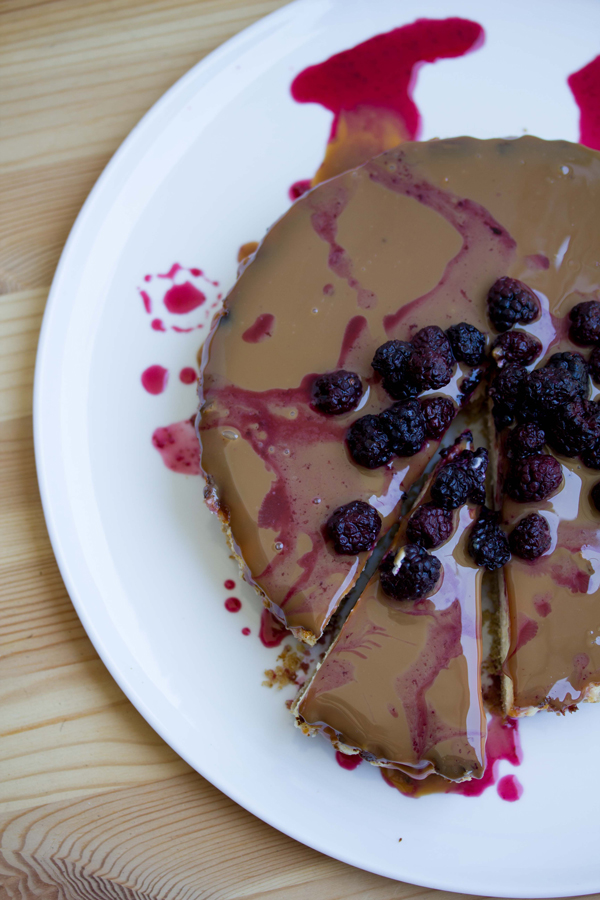 This sinful dessert is also surprisingly simple to whip up. I always make the classic recipe for the base and then go a little crazy with the toppings. So believe it or not, making a salted caramel blackberry cheesecake isn't that complicated!

Salted Caramel Blackberry Cheesecake
Ingredients
Cheesecake
1½ cups graham cracker crumbs
3 tbsp. sugar
⅓ cup butter, melted
4 packages (8 oz. each) Philadelphia Cream Cheese
1 cup sugar
1 tsp. vanilla
4 eggs
Store bought caramel sauce
Blackberry Reduction
1 cup blackberries
½ cup sugar
Instructions
Cheesecake
Heat the oven to 325 degrees F.
Combine the graham cracker crumbs, 3 tbsp. sugar and butter and press the mixture onto the bottom of a 9-inch springform pan.
Beat the cream cheese, 1 cup sugar and vanilla with a mixer until well blended.
Add the eggs to the cream cheese mixture one at a time, mixing on low speed until blended.
Pour the cream cheese mixture over the crust.
Place in the oven and bake for 55 minutes or until you notice the center is almost set.
Run a knife around the rim of the pan to loosen the cake.
Cool the cake completely before removing the rim, by refrigerating the cheesecake for four hours.
Once the cheesecake is fully chilled pour the caramel and blackberry sauce directly over the cake.
Blackberry Reduction
Pour blackberries and sugar in a heavy saucepan and bring to a boil.
Reduce heat and let simmer for 5 minutes. Let cool.