This one's an oldie but goody. My typical morning involves waking up at seven, going for a run by the beach, taking Nala out for a walk, and coming home to a yummy breakfast. My go-to choice is usually this raspberry yogurt granola bowl. One, the best time to get some carbs in is in the morning so they can fuel you throughout the day and two, it's so easy to make.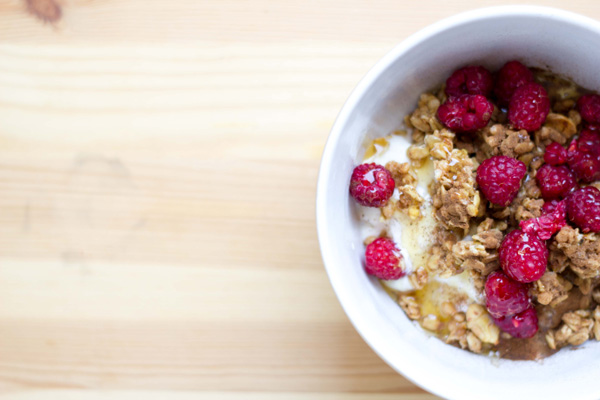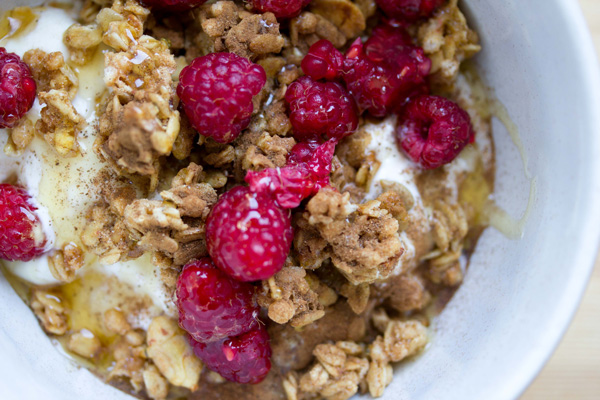 I also love keeping it simple because less really is more with this. I don't have time to be adding thirty different things into my breakfast acai bowl just so the photo will be more Instagram-able! But if you insist on instagram-ing your every meal, this raspberry yogurt granola bowl is pretty photogenic too.

Raspberry Yogurt Granola Bowl
Ingredients
1 plain yogurt cup
⅓ cup granola
1 teaspoon cinnamon
¼ cup raspberries
1 teaspoon honey
Instructions
Add yogurt, granola, cinnamon and raspberries to a bowl. Drizzle with honey and enjoy!