Mast-o-Khiar (literal translation: yogurt and cucumber) is like the Persian version of Tzatziki. It's a cool cucumber yogurt dip with mint, and it goes well with just about everything. Serve it along side meat, rice, bread, or my personal favorite Lay's potato chips! When I crave a snack this is usually the first thing I think of.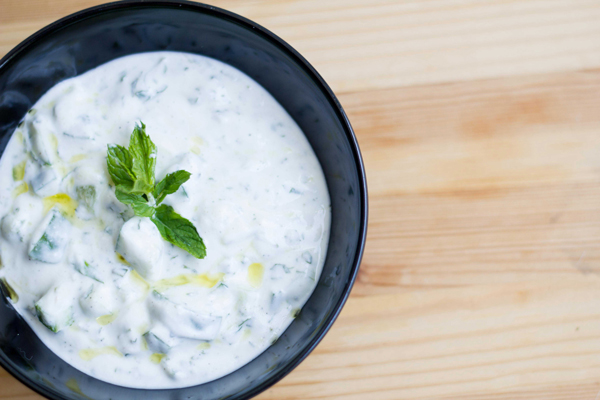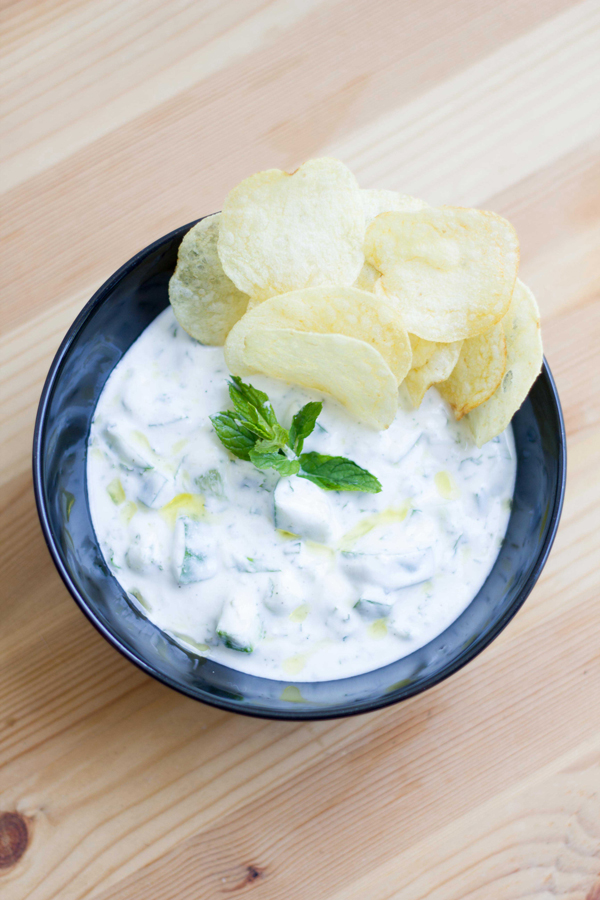 I love the combination of crispy, crunchy, salty potato chips and cool mint, cucumber yogurt. Traditionally this cucumber yogurt dip is served as a cold soup along freshly toasted sangak bread and potato kuku or kuku sabzi (Persian potato or herb frittata).

Persian Mast o Khiar, Cucumber Yogurt Dip
This cucumber yogurt dip recipe is known as Mast o Khiar. Traditionally Persians serve this cool yogurt, cucumber and fresh mint dip with just about anything: meat, bread, rice.
Ingredients
Lay's potato chips for dipping
2 cup yogurt (the best for this recipe is Abali plain Persian yogurt)
2 cucumbers, diced
⅔ cup chopped fresh or dry mint (I prefer fresh)
1 teaspoon olive oil for drizzling
Instructions
Combine the yogurt, diced cucumber, chopped mint, salt and pepper to taste in a bowl.
Drizzle the olive oil on top and enjoy with potato chips! (or bread, or anything else you like!)