I've always been the type of person who prefers appetizers to the main course. There's something about the creativity that goes into making her d'oeuvres, you just don't get with the main course. When you make an appetizer you always keep in mind that whoever will be eating them has to get the perfect bite every time, so you're very focused on having the perfect flavor combinations and textures and that is exactly what you get with these cheesy puff pastry empanadas.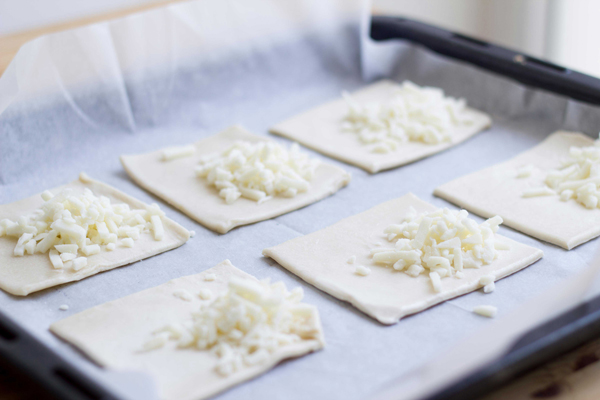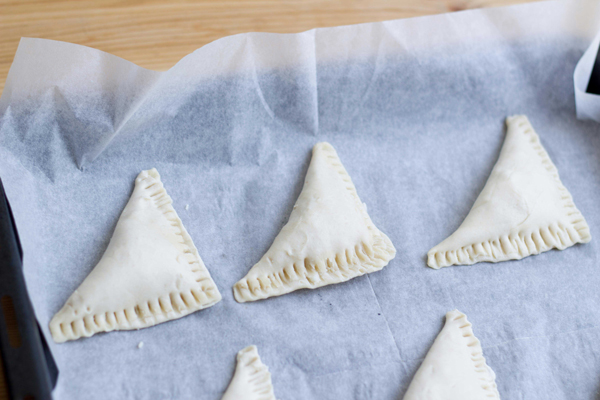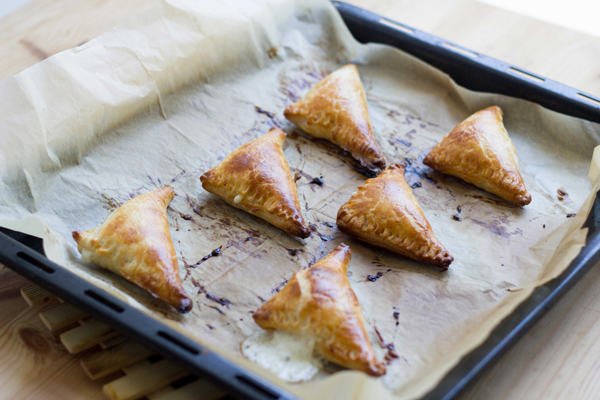 The smell of these puff pastry empanadas were so strong that even Nala couldn't resist to check them out 🙂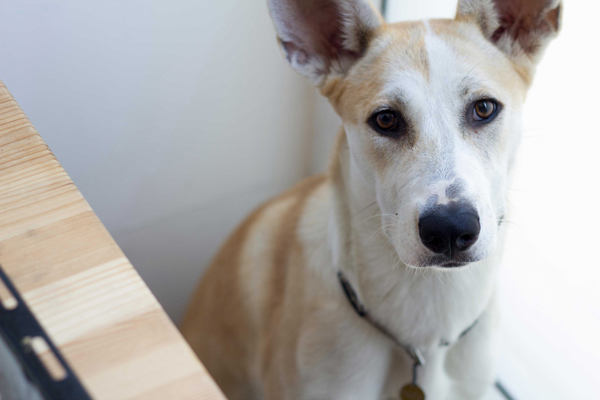 These perfectly crisp and flaky puff pastry empanadas are filled with gooey mozzarella cheese but what truly brings the dish together are the dips of spicy homemade salsa and cool sour cream. That combination of crispy puff pastry, melted cheese, spicy salsa and cool sour cream gives you the perfect bite every single time.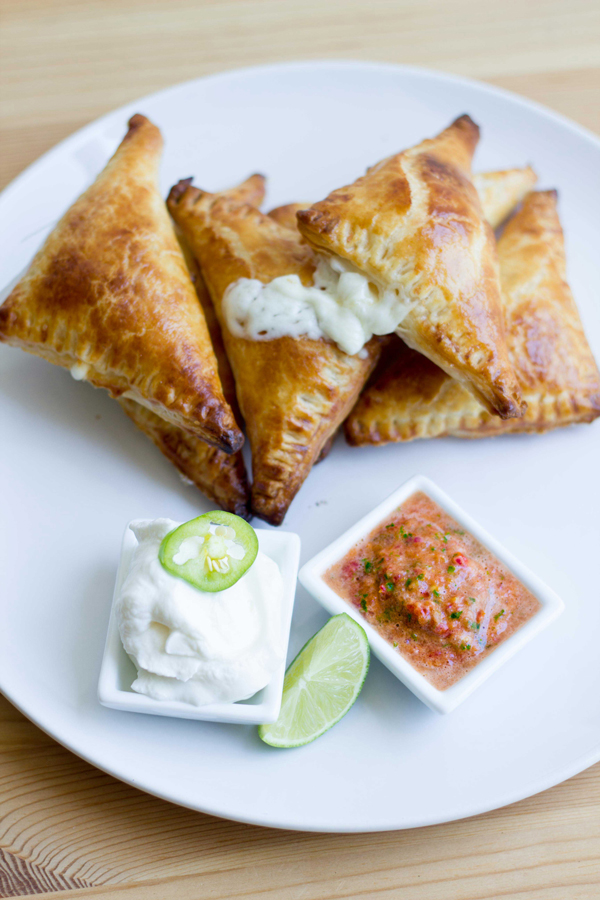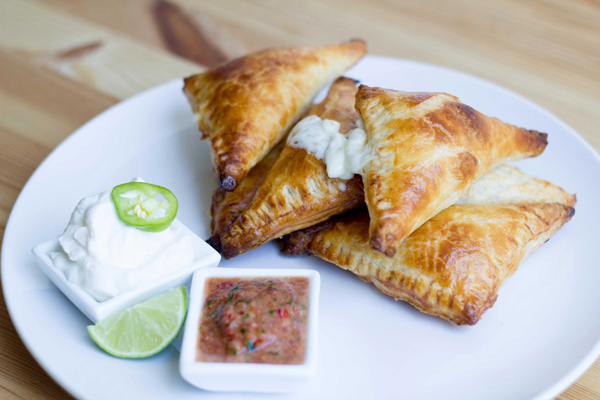 They're also super easy to make and work great as a party appetizer for when you're entertaining. Your guests will be super impressed!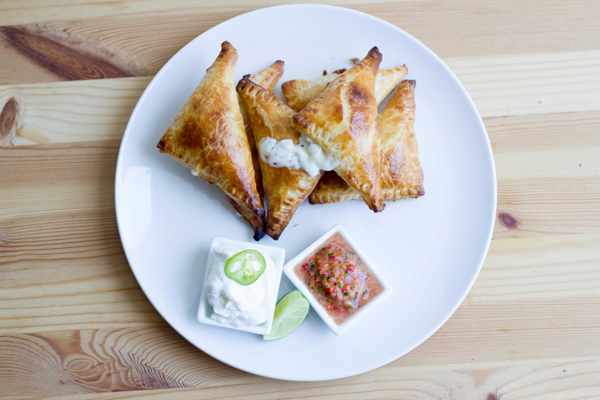 Cheesy Puff Pastry Empanadas with Homemade Salsa and Sour Cream
Ingredients
Frozen puff pastry squares
Shredded mozzarella cheese
2 small tomatoes
½ an inch of jalapeño (or less) (or more if you're like me)
the juice of 1 lime
2 tablespoons cilantro
¼ of an onion
1 teaspoon olive oil
a dollop of sour cream
1 egg
Instructions
To make the salsa, add the tomatoes, lime juice, cilantro, jalapeño, onion, and olive oil to a food processor and pulse until just incorporated. Set aside in the fridge to cool.
Preheat your oven to 390 degrees F. Make sure to defrost the puff pastry squares on the counter for about 20 minutes.
Line your baking sheet with wax paper and place 6 puff pastry squares in 2 rows.
Place a teaspoon and a ½ of shredded mozzarella on the right hand corner of the square and fold over the other end to create a triangle.
To seal the corners use the back of a fork to make indentations all around.
Repeat until you've sealed all the pastries.
Once sealed, crack an egg into a small bowl and whisk well.
Brush the pastries with the egg and place them in the oven for approximately 10-15 minutes until golden brown and crispy.
Let the pastries cool slightly before plating them with the salsa and dollop of sour cream. Enjoy!