The best thing to wake up to in the morning is no doubt, a breakfast quesadilla.
…and this one will have you up all night waiting for morning to come just so you can eat it!
One of my favorite flavor combinations is avocado and eggs, so I thought why not make my go to breakfast even better by adding an ooey gooey melted mozzarella cheese quesadilla to the party?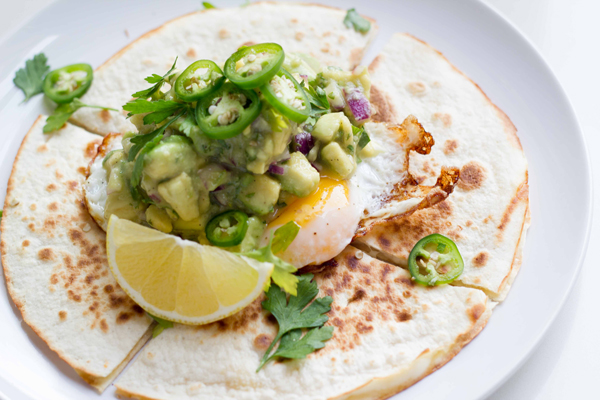 This breakfast quesadilla is not only delicioussss but also super easy to make. In only a few minutes you can make the stove top quesadilla. Fry an egg to place on top and a dollop of zesty guacamole. Don't forget the jalapeño for extra heat.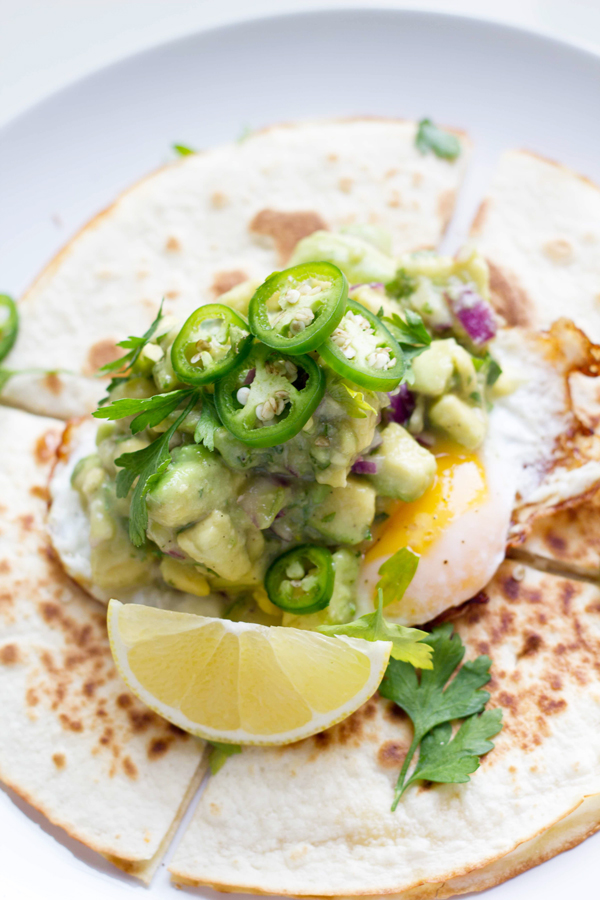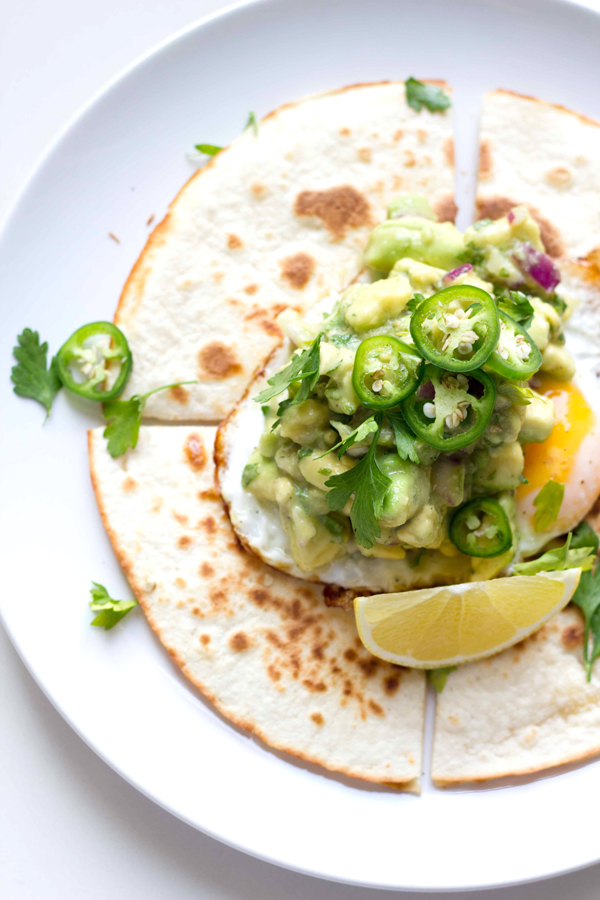 Breakfast Quesadilla with Fried Egg and Guacamole
This breakfast quesadilla is made with melted mozzarella cheese, a fried egg and zesty guacamole on top! Don't forget to add some jalapeño slices for that extra heat.
Ingredients
4 tortillas
1 cup grated mozzarella cheese
2 eggs
1 tablespoon olive oil
1-2 avocados
½ a white onion, diced
¼ cup chopped parsley or cilantro (i prefer parsley)
1 lime
jalapeno slices (optional)
Instructions
Combine the avocados with diced onion, chopped parsley, lime juice, salt and pepper and mix well to mash the avocados. Set aside
Heat a large skillet on the stove on high heat.
Add 1 tortilla to the skillet with half a cup of mozzarella sprinkled over the top
Seal the quesadilla with another tortilla and let crisp up for 1-2 minutes on each side. (Repeat with remaining tortillas and mozzarella
Once removing the quesadilla add the oil to the pan and fry the eggs for 2-3 minutes until whites are fully cooked and yolks are runny.
To assemble, place the quesadilla on the plate, over that the fried egg and a dollop of guacamole with fresh jalapeño slices.