I couldn't let blueberry season pass me by without making my favorite breakfast pastry…the blueberry muffin!
Biting into one of these takes me back to mornings at Starbucks with a muffin in one hand and an Iced Caramel Macchiato in the other. Unfortunately, we don't have Starbucks on this side of the world and local bakeries don't usually make blueberry muffins so I had to learn to satisfy my craving on my own.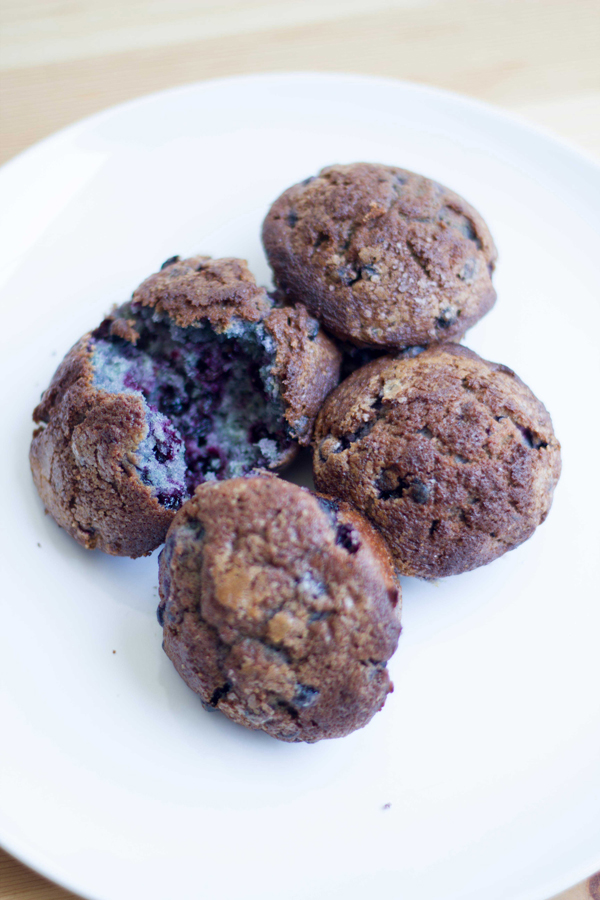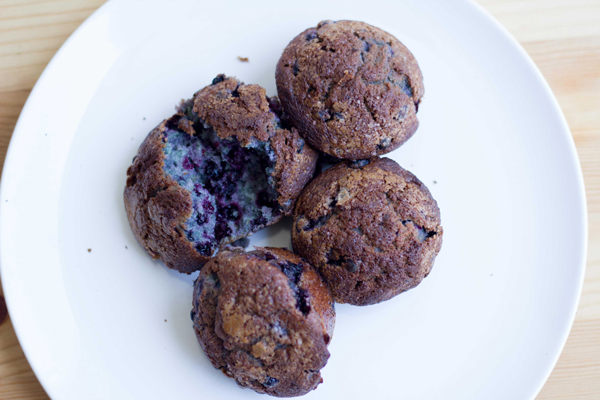 Have you ever bitten into a blueberry muffin and wondered where the blueberries were hiding? I made sure that could never happen with this recipe. After a bit of experimentation and tweaking, I finally got to the bluest blueberry muffins. They are moist and fluffy with the perfect pillowy softness inside and plenty of blueberry flavor.

The Bluest Blueberry Muffins
Ingredients
½ cup softened butter
1 ¼ cups sugar
2 eggs
1 teaspoon vanilla extract
2 cups flour
½ teaspoon salt
2 teaspoons baking powder
½ cup milk
2 cups blueberries (fresh are better, but frozen is fine too)
3 teaspoons sugar
Instructions
Preheat your oven to 375 degrees F. Meanwhile, cream the room temperature butter with 1¼ cups of sugar in a medium bowl until light with a hand mixer. Add the eggs one at a time, incorporating them well before adding the next one. Add the vanilla.
In a separate bowl mix together the flour, salt, and baking powder. Once evenly distributed, add the dry mixture to the wet mixture a little bit at a time, alternating with the milk.
Once everything is mixed evenly, crush ½ a cup of blueberries with a fork and mix them into the batter (this is what gives the blue color and adds the taste of the blueberries into the entire batter). Fold in the remaining blueberries whole.
Line a 12 cup standard muffin tin with cupcake liners and fill with the batter. Sprinkle 3 teaspoons of sugar over the top and pop them in the oven for 30-35 minutes.
Remove the muffins from the tin and let them cool for at least 30 minutes and enjoy!