This week has been a hectic one, with my pregnant belly getting bigger we're getting ready to move to a new apartment and I've been busy packing and getting everything ready. It's one of those weeks where all I'm looking to cook are easy dishes that can be used more than once. Hence, the baked ziti.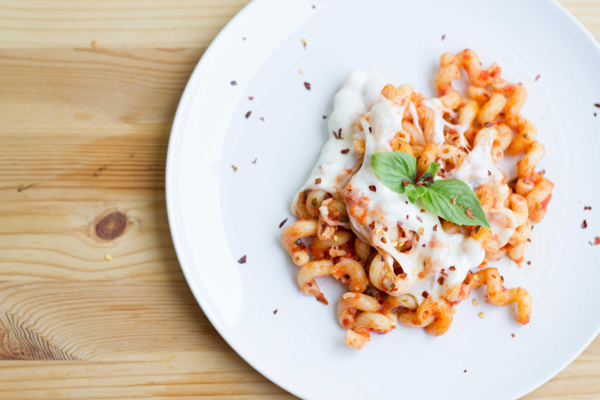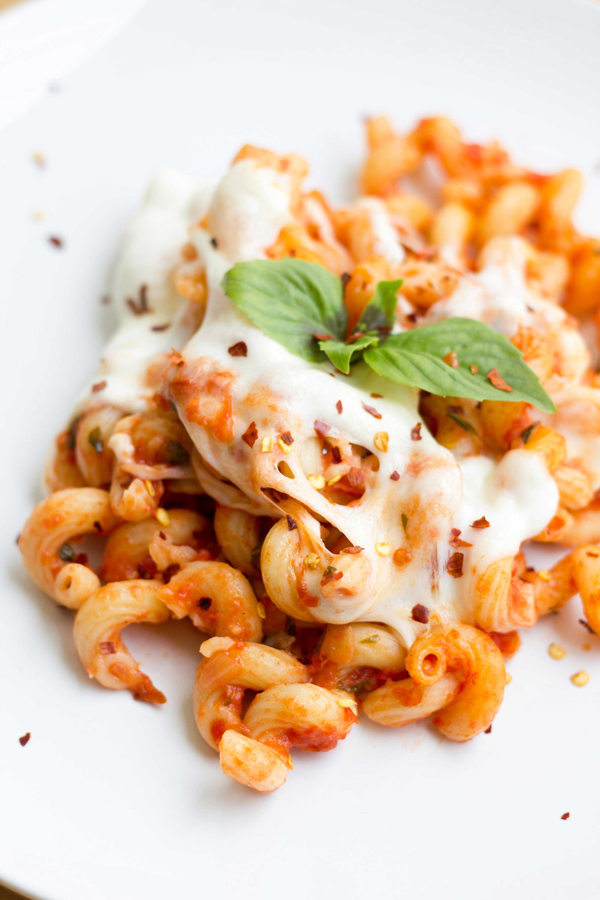 Last night I made a huge pot of pasta with tomato sauce and today I turned the leftovers into this delicious baked ziti just by adding some mozzarella to the top and popping it in the oven. Genius.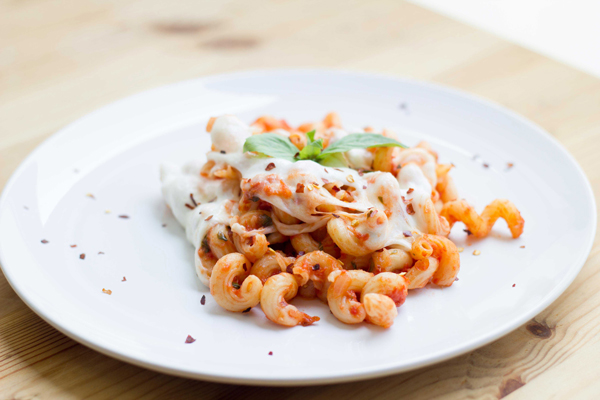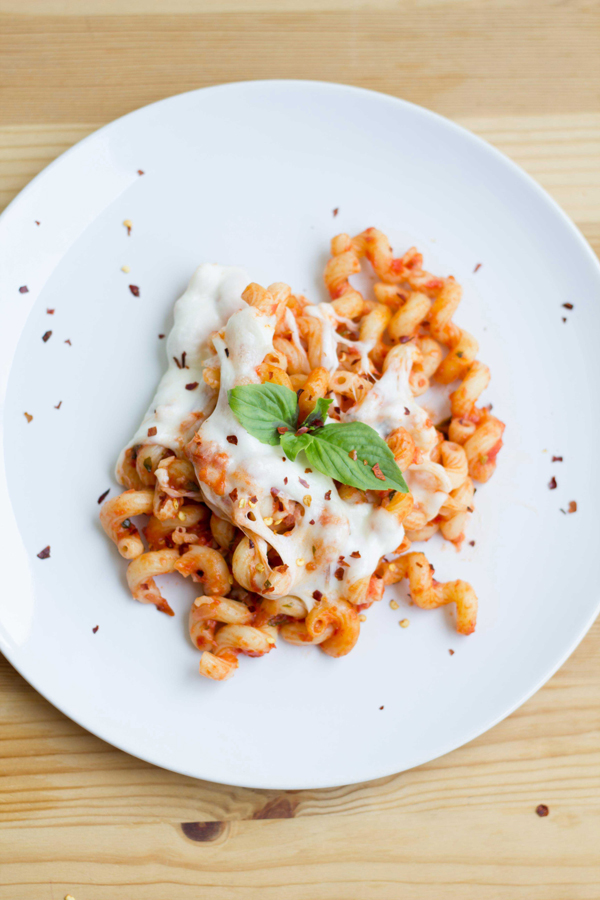 So, if you're in a similar predicament to me or just have a big family, crazy schedule and you'd like to cut your cooking time in half, go for dishes like this baked ziti where you can get at least two days of meals out of.

Baked Ziti Recipe
This simple baked ziti recipe utilizes yesterday pasta to make a brand new meal just by adding some melted mozzarella on top!
Ingredients
1 pack rigatoni pasta (or any kind you like)
5-6 large tomatoes
1 yellow onion, diced
2 cloves of garlic, minced
⅓ cup of chopped fresh basil
salt and pepper to taste
1 teaspoon red pepper flakes (optional)
2 fresh mozzarella balls, sliced
2 tablespoons olive oil
Instructions
Boil water in a large pot. Add salt and a drizzle of olive oil to the boiling water and add the pasta in, keeping the heat on high until pasta is cooked through to al dente (about 10 minutes)
In a separate pan heat olive oil on medium heat. Add the onion and garlic and let sauté until the onion is soft and translucent.
Chop the tomatoes into quarters and add them to a food processor. Pulse until completely blended through to a sauce consistency.
Add the tomato sauce to the pan with salt, pepper, and the fresh basil. Raise the heat to high until it comes to a boil, then lower the heat to low and let simmer for 10-15 minutes until cooked through. Stir occasionally.
Strain the pasta and add to the sauce. Pour the pasta and sauce into a pyrex. Top with fresh mozzarella slices and place in the oven preheated to 350 degrees F. Let bake for about 15 minutes until the cheese has melted and the pasta has set up.
Remove from the oven, sprinkle with red pepper flakes and enjoy!